Fuels
Fuel Product Line
We have been delivering fuels in Northeast Kansas and Northwest Missouri for more than four decades. With our full lineup of products, a wide range of industries rely on our services to keep their equipment running.
Gasoline and Diesel
We deliver high quality gasoline and diesel that will meet your specific commercial and agricultural fuel needs. Our product line includes three grades of gasoline (87, 89, and 91 octane), as well as #1 and #2 diesel for both on- and off-road fleets. We also carry a complete line of biofuels.
Kerosene
We offer kerosene in bulk and in retail packaging for your convenience. This clean, efficient and versatile fuel produces fewer fumes than many other energy sources, making it a good choice for a variety of applications.
Diesel Exhaust Fluid (DEF)
If your fleet includes diesel engine vehicles equipped with Selective Catalytic Reduction (SCR) systems, you'll appreciate our bulk Diesel Exhaust Fluid (DEF) delivery service. We have drums, totes equipped with pumps, and 2.5-gallon jugs available to fill all your DEF requirements.
Fuel Additives
Don't let extreme temperatures slow your productivity or hinder your progress. To keep your fleet or equipment running at top condition in even the hottest and coldest conditions, we offer summer and winter additives.
Fuel Contracting
We offer the convenience of forward contracting for both gasoline and diesel fuels. Your contract is customized to fit your needs, with options ranging from 1,000 gallons up to 42,000 gallons.
Every part of your contract is personalized to your specific requirements, including the duration of your agreement, which can span any amount of time from one month to up to a year in length. What this means for you is stability: you'll know your maximum fuel costs over time.
We require a down payment of 10% of the total fuel cost at the time the contract is signed.
Fuel Service
When you trust Consumer Oil & Propane to deliver high-quality fuels to your commercial location, you enjoy peace of mind. With a fleet of four fuel trucks, plus trusted partnerships with a variety of suppliers, we'll make sure your tanks are always full. Our commercial services include:
On-site fleet fueling
Fuel maintenance program, including sampling and testing to protect against algae and bacteria
Cost-saving fuel contracting
Coast Guard Certified
We are certified by the United States Coast Guard to fill vessels on the Missouri River. We have met stringent certification requirements so that our dedicated trucks can offer safe, reliable and timely fuel deliveries to vessels directly on the water. We service all types of vessels.
Fuel Equipment
Tanks, Hoses, Nozzles, Filters
We offer a wide range of equipment to ensure you are always thinking about your business, and never about how you'll fuel or lubricate your trucks and equipment. We offer tanks, fuel pumps, hoses, nozzles, filters and more.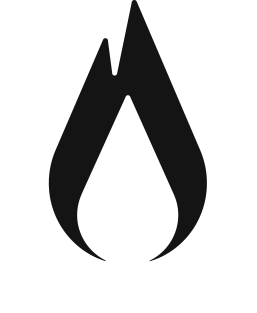 What Our Clients Have to Say