Locations
Serving NE Kansas and NW Missouri Since 1978
For over five decades, we have been located in Atchison and Bendena, Kansas. Our locations are convenient for delivering propane, fuel and lubricants across Northeast Kansas and Northwest Missouri. Whether you are looking for a product for your home, machinery or vehicle, our knowledgeable staff can help you identify the right product and get it to you at the right time.
Atchison, Kansas
1014 Gasoline Alley, Atchison, KS 66002
Located right across from Taco John's on Gasoline Alley.
P: (913) 367-1528
F: (913) 367-5011
Service Inquiries: garrett@consumeroilandpropane.com
Accounting Inquiries: dianne@consumeroilandpropane.com
Hours:
Monday – Friday | 7:00 am – 5:00 pm
Services:
24-Hour Card Lock Fuel Access
Propane Bottles
Propane Bottle Refill
Propane Road Fuel
Tank Wagon Delivery
Fuel Tanks and Equipment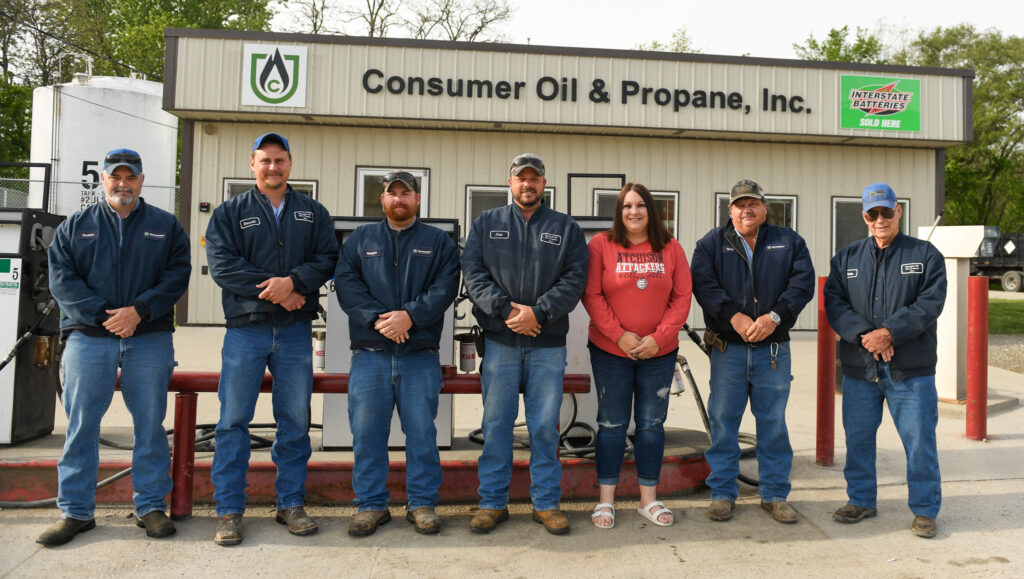 Bendena, Kansas
209 Commercial St, Bendena, KS 66008
South of Highway 36, take Highway 7 for four miles to Highway 20 and turn west. Take Highway 20 for two miles and turn north on Commercial Street. Consumer Oil & Propane will be on your left at the end of the road.
P: (785) 988-4459
F: (785) 988-4209
Service Inquiries: chubby@consumeroilandpropane.com
Accounting Inquiries: stacey@consumeroilandpropane.com
Hours:
Monday – Friday | 7:00 am – 5:00 pm
Services:
24-Hour Card Lock Fuel Access
Mechanic On-site
Hardware Store
Tire Sales and Repair
Tank Wagon Delivery
Fuel Tanks and Equipment
Propane Bottles
Propane Bottle Refill
Propane Road Fuel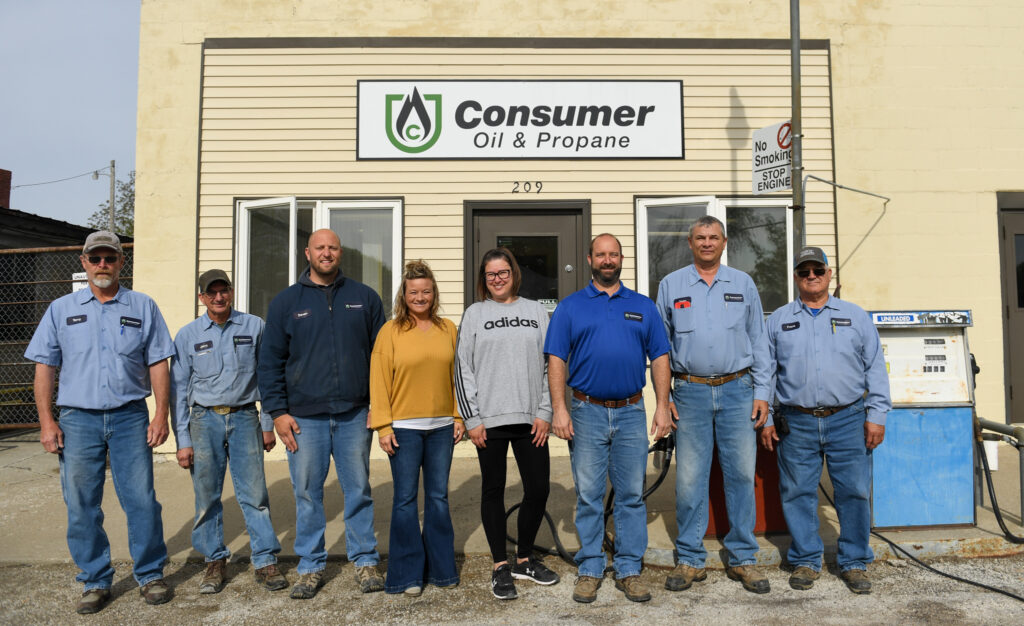 Locations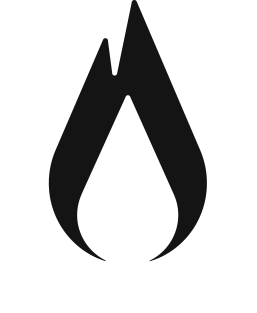 What Our Clients Have to Say